Corwith 2023 City Council Candidates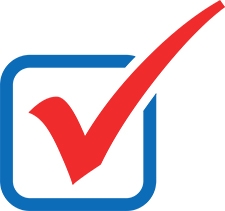 CORWITH - The Hancock County election season for mayors and city councils of towns across the county are prepared for voting. Of the positions across all the cities, the only ones with enough candidates for a race are the Corwith and Kanawha City Councils. This article will detail candidates for Corwith City Council.
Matt Hobscheidt is running unopposed for mayor of Corwith.
The Corwith city council election has three seats up for grabs, with five potential candidates. The candidates are Sharon Spellins, Michelle Hankins, Michele Garman, Tracie J. Foley, and Kimberly Mullenbach.
The Leader asked the council candidates a few questions regarding their goals should they be elected for the position. Here is what each one had to say:
1. What inspired/motivated you to run for this position?
Sharon Spellins: "I've been on the council from 2011-2015. I decided to get back into it in hopes that the council and the citizens of Corwith can work together for lasting, meaningful changes."
Michelle Hankins: "I have a strong desire to work toward improvements within our City and to be a voice for our community members. I feel it is important that if you want changes to be made or your voice to be heard, then you need to have a seat at the table to work toward the goals. I am currently a member of the City Council and my goal is work for the best interest of our community members every day, to keep building our community to be one that is welcoming and inviting to others as well as being a safe and prosperous community to reside in." 
Michele Garman: "As a community member of Corwith for most of my life, I thought it was important to serve on the city council to help make sure that the city of Corwith remains viable. I love our community and I want to make sure that our children and the future generation inherit a small town that is livable, affordable and sustainable. My husband Paul and I have raised our boys in this community and have been very involved with our school systems, Royal Neighbors and Corwith Community Club. I felt that I could also contribute and give back by running for city council."
Tracie J. Foley: "I've lived here since 1998, 18 of those years working at the grocery store. I decided that I wanted to give back to my community and help in any way I can."
Kimberly Mullenbach: "I've been a Corwith resident for 23 years, my kids are growing up in this community, and I am committed to this town and I want to help influence the best directions to help grow and sustain our community."
2. What issues/ideas are your priorities should you be elected to this position?
Sharon Spellins: "I'd like to follow through with existing topics the council is currently dealing with and follow these issues to the end. I'd also like to improve our transparency and communications between the council and the people. We all need to work together in a community this small."
Michelle Hankins: "I am a business owner of two local businesses within Corwith. I have a high level of integrity and strive for personal and professional growth daily. I believe that as a council member, it is my responsibility to continue to listen to our community members, to speak for their needs and continue to work toward growth within our community. A priority of mine is to ensure that Corwith continues to maintain financial independence and stability as well as being able to operate within our annual budget. I also believe that within all small communities it is important to have a team that works together for the betterment of the community and I strive for that daily within my personal businesses as well as for our community."
Michele Garman: "To help maintain what our community of Corwith has to offer and to improve on the infrastructure for our future generation. We have been working very hard on our water system improvements over this past year and I would like to see that project through. These upgrades will improve our water quality, water pressure and provide safe drinking water to our community members. I would also like to see some improvements in our parks and upkeep for the children in our community."
Tracie J. Foley: "I'd like to see more development in town for businesses. I think there's room for more of those, as well as more improvements to Corwith as a whole."
Kimberly Mullenbach: "I would really like to help encourage the younger generation of adults into being more active in the community and taking more of an interest in what our town needs are and how they can help our town for years to come."
Category:
The Leader
The Leader 
365 State Street, Garner, IA 50438
Phone: 1-641-923-2684
Fax: 1-800-340-0805
Mid-America Publishing
This newspaper is part of the Mid-America Publishing Family. Please visit www.midampublishing.com for more information.