City Council/School Elections are Nov. 7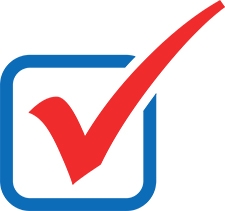 The elections for mayor, city council and school board positions are  Tuesday, November 7. Voting  will take place at polling locations in each of the ten voting precincts of Hancock County. Polls will be open from 7 a.m. to 8 p.m.
For additional information on the locations of the precincts and polling places, please consult either the Oct. 25 edition of The Leader, or the official Hancock County website's front page.
The candidates for each position are as follows:
CITY ELECTIONS
Garner
Two council seats are open and Marline K. Lewerke and Glen Juhl are both running for reelection.
Britt
James L. Nelson is a candidate for mayor at Britt. Three positions are open on the Britt City Council. City council candidates are Todd Hildman and Jefry Moore. A third position will be filled by write-in ballot. No candidates filed to fill a vacancy on the council. 
Klemme
No candidate is on the ballot for mayor. Klemme voters will elect two council seats. Candidates are Tim Jergeson and Nichole M. Winters.
Kanawha
Judy Vander Ploeg is a candidate for mayor. Vander Ploeg is currently a member of the city council and is mayor pro-tem. A race has developed for the two open seats on the Kanawha City Council. Ray Bassett and Mathieu Lemay are running for reelection. Challengers are Brandon Douglas and Shirley Baker.
Corwith
Matt Hobscheidt seeks another term as mayor. A race has developed for the Corwith City Council. Voters will elect three persons to the council. Candidates are Michele Garman (incumbent), Sharon Spellins, Michelle Hankins, Tracie J. Foley and Kimberly Mullenbach. No candidates filed to fill a vacancy.
Crystal Lake
Shawn Dontje is a candidate for another term as mayor. Three council seats are open. Candidates are Laura Blocker, Duane Harms and Loretta Oudekerk. All are currently serving on the city council.
Woden
Paul Buns is running for another term as mayor of Woden Woden voters will elect two to the city council. Candidates are Tip Piper and Dylan Brandt. Both are incumbents. Andrew Plessel, incumbent, is a candidate to fill a vacancy.
Goodell
Barbara Schaefer is running for mayor of Goodell.  Two positions on the city council are open. Councilman Alan Pralle has filed for relection. A second position will be filled by write-in.
SCHOOL BOARD ELECTIONS
Garner-Hayfield-Ventura
Two at-large positions on the Garner-Hayfield Board of Education expire in 2023. Candidates are Kim Upmeyer (incumbent) and Laura Schleusner.
West Hancock
Candidates for Director District seats on the school board are:
At-Large – Jennifer Bixel (incumbent)
District 2 – Jeremy Purvis
District 4 – Kevin Wilson (incumbent)
District 5 – No candidate filed.
Category:
The Leader
The Leader 
365 State Street, Garner, IA 50438
Phone: 1-641-923-2684
Fax: 1-800-340-0805
Mid-America Publishing
This newspaper is part of the Mid-America Publishing Family. Please visit www.midampublishing.com for more information.