Philip G. Seaberg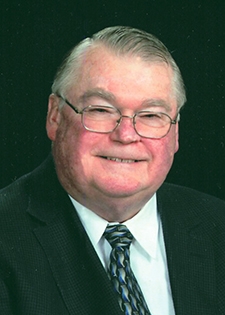 Philip G. Seaberg, 78, of Garner passed away Tuesday, December 27, 2022, at Westview Care Center in Britt.
Funeral services will be held 10:30 a.m., Monday, Jan. 9, 2023, at Klemme United Methodist Church with Rev. Deb Devine officiating. Burial will be at Evergreen Cemetery in Wesley.
Visitation will be from 2 to 4 p.m., Sunday, January 8, 2023, at Cataldo Funeral Chapel, 160 E. 4thSt., Garner and will resume one hour prior to services at the church.
Memorials may be directed to the family.
Philip George Seaberg, the son of George and Gladys (McElmurray) Seaberg, was born Jan. 17, 1944, in Algona. He attended country school near Titonka until the 4thgrade and graduated from Titonka High School in 1962. Phil attended and graduated from Iowa State University in Ames with a Bachelor of Science degree in Ag Business. On November 28, 1964, he married Jane Zwiefel at the Titonka United Methodist Church. Phil continued his education at the University of Wisconsin-Madison graduating with a Master of Science degree in Agriculture Economics.
Phil worked at International Milling in Minneapolis for two years before moving to Lake Mills where he was an accountant. In 1976 the family moved to an acreage west of Klemme where Phil began his lifelong dream of farming. In 1987 he began working as an insurance agent for Farm Bureau in Hancock County which he continued until his retirement. Phil enjoyed his family, farming, gardening, trees, fishing, watching and attending Iowa State University football games, traveling – especially trips to the north shore of Lake Superior. He had a huge heart for animals especially his "pet" turkey, Rosie.
He was a member of the Klemme United Methodist Church, sang in the church choir and was a past 4-H leader.
Phil is survived by his wife, Jane of Garner; three children, Doug (TJ) Seaberg of Overland Park, KS, LaRae (Chad) Quick of Altoona, and Mike (Heidi) Seaberg of Byron, MN; nine grandchildren, Philip Quick (fiancée, Abi), Jonah Quick, Lucas Quick, Caleb Quick, Sajon Seaberg, Jasper Seaberg, Mason Seaberg , Nolan Seaberg, and Gabrielle Seaberg; a brother, David Seaberg of Moline, IL; a sister-in-law, Barb (Gary) Ludwig of Forest City; two brothers-in-law, Alan (Duly) Zwiefel of Ankeny and Eugene (Jody) Zwiefel of Rock Island, IL; and many nieces and nephews.
He was preceded in death by his parents; parent-in-law, Merrill and Phylis Zwiefel; brother, Dwight (Virginia) Seaberg; sister, Judy (Bob) Van Hove; and sister-in-law, Ann Seaberg.
Category:
The Leader
The Leader 
365 State Street, Garner, IA 50438
Phone: 1-641-923-2684
Fax: 1-800-340-0805
Mid-America Publishing
This newspaper is part of the Mid-America Publishing Family. Please visit www.midampublishing.com for more information.