Kay Gordon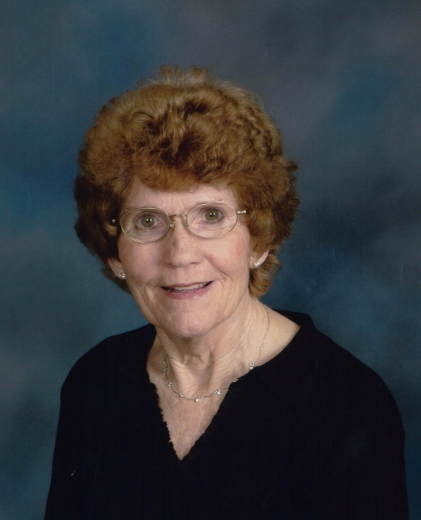 BRITT – Kay Gordon, 82, of Britt, passed away Monday, Aug. 23, 2021 at the Hancock County Health System in Britt.
Funeral service for Kay Gordon will be held at 10:30 a.m., Friday, Aug. 27 at First Lutheran Church, 70 5th Avenue Northwest in Britt with Pastor Anna Wolf officiating. 
Visitation will be held Thursday, Aug, 26 from 5 to 7 p.m. at Ewing Funeral Chapel, 178 Center Street West in Britt and continue one hour prior to the funeral service at the church on Friday.
Burial will be in Evergreen Cemetery in Britt.
Kay Ann (Curran) Gordon, daughter of Harold and Florence (Robison) Curran, was born November 6, 1938, on the family farm northeast of Lu Verne. Kay attended Corwith High School and graduated with the class of 1957.
Kay was united in marriage with Charles Gordon on May 13, 1960, at the Lutheran Church in Britt. The couple made their home in Britt. To this union one daughter, Lisa was born.
Kay was a member of the First Lutheran Church in Britt. She enjoyed walking around Britt, cleaning her home, she was a hard worker and always kept busy. In her free time Kay played 500, cribbage, and enjoyed dancing in her younger years in Duncan and at the Surf. She enjoyed going for rides with John, eating at the Titanium Lunchbox, and having coffee with the gals. She enjoyed watching Jeffrey wrestling and cheering very loudly for him!   All of the wrestlers got a kick out of Grandma Kay.
Kay loved spending time with her family. She enjoyed being with her grandchildren and great-grandchildren, but also enjoyed the company of Lisa's dog, Tasha. She loved and cared for her family, but was straight forwarded when she needed to be.
Kay is survived by daughter, Lisa (Jeff) Short; granddaughter, Abby (Steve) Madsen; grandson Jeffrey (Mallory) Short; great-grandchildren, Carson, RaeLynn, Sawyer, Harrison, and Vivienne; special friend of 32 years John Buren; six nieces, and one nephew.
Kay is preceded by her parents, special friend Charles D. Gordon, brother Carroll Curran, twin brother Keith Curran, and sister Joy Hanig.
Ewing Funeral Chapel
178 Center Street West
Britt, Iowa 50423
641-843-3839
Category:
The Leader
The Leader (Garner Office)
365 State Street, Garner, IA 50438
Phone: 1-641-923-2684
Fax: 1-641-923-2685
The Leader (Britt Office)
49 Center Street W.
P.O. Box 321
Britt, IA 50423
Phone: 1-641-843-3241
Mid-America Publishing
This newspaper is part of the Mid-America Publishing Family. Please visit www.midampublishing.com for more information.